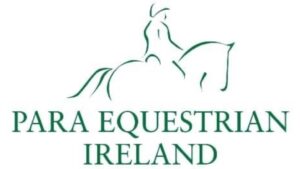 Para-dressage in Ireland started with Riding for the Disabled and as more riders started to compete internationally Para Equestrian Ireland was set up to support them both through offering material and financial support.
At the outset of Para-dressage athletes competed on borrowed horses! However, those days are now long gone.  The sport is now extremely professional, placing significant demands on both athletes, their horses and their support teams to be competitive.
Ireland has a strong track record.  Joan Salmon won Ireland's first medal back in Atlanta in 1996 in the Women's Kur Canter Grade III.  More recently Ireland wonTeam Bronze in London in 2012 and Helen Kearney won two individual  silver medals.
Charity number : 20044251